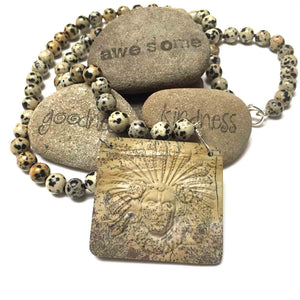 Ancient Wisdom
Spirit animals, totems, light beings, gods and goddesses, spiritual leaders - a place to find those sacred symbols that symbolize what we hold most dear to our inner selves.
Shop the Ancient Wisdom Collection
Lustrous Hand Forged Metals
Beautiful hand cut cabochons set in fine silver bezels with exquisite details. For example, this Sterling Silver Charoite Stitchite Pendant - I Accept Talisman... Charoite is a high chatoyancy stone meaning that light shimmers from deep within the stone. This one is a beauty. The Stitchite is a lovely lime green with purple running through it. It really complements the Charoite. Both are set in gallery wire bezels.
Shop the Hand Forged Collection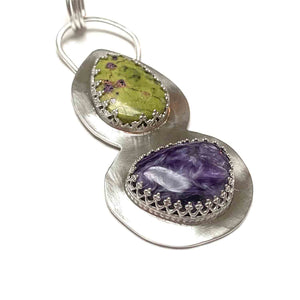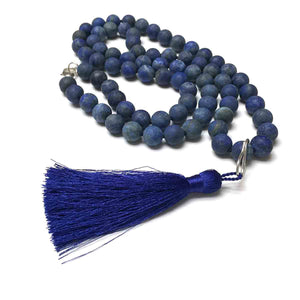 Graceful Hand Silk Knotted Jewelry
Wear the beautiful, graceful drape of hand silk knotted necklaces... matte finish beads or sparkling faceted luxurious gemstone or classic pearls.
Shop the Hand Silk Knotted Collection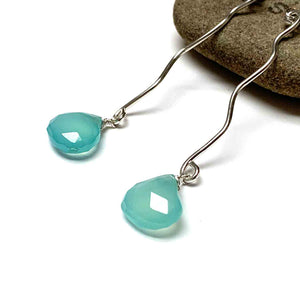 Are You Earring Me?
Listen up! I am definitely "earring" you! I have long drops, short drops, hoops, waves, boho, romantic, faerie, ... my earring collection includes something for everyone!
Like these beautiful Chalcedony Wave Long Drop Earrings in teal.
Want a different style of ear wire, a different metal, love the stone but want a different setting - just ask. 
Shop the Earring Collection
Love Embracelets
Encircle your wrists in my "Love Embracelets"... simple bangles, intricately wire wrapped bands, beaded, chainmaille, or stacked in sterling silver, gold-filled, copper, and bronze. Let your arm movements be a statement of "express yourself".
Shop the Love Embracelet Collection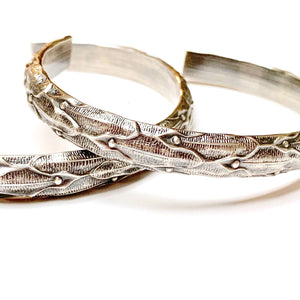 Point with a Purpose!
When you point something out or are making a point... point with a purpose! Lending beauty straight to your fingertips... simple bands, bezel settings, and wire wrapped rings... to make sure everyone gets your point!
Like this stunning Turquoise teardrop in a serrated bezel setting! 
Shop the Ring Collection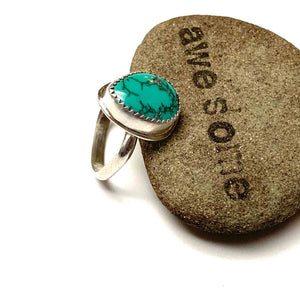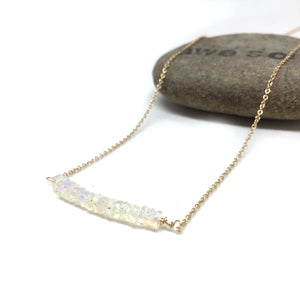 Simple Elegance Collection
Simple beaded and wire wrapped necklaces and jewelry sets designed to uninhibit the natural beauty of the stones.
Shop Simple Elegance Collection
Gypsy/Faerie Inspired
Come on in all you gypsies and faeries.... take a stroll through my garden of jewelry pretties made with filigree components, precious metals, copper, bronze, Czech glass, Swarovski, vintage glass, and other colorful components... many of these are nature themed inspired by the seasonal blooms in Northeast Ohio, visiting butterflies, dragonflies, birdies, and wildlife.
Shop the Gypsy/Faerie Inspired Collection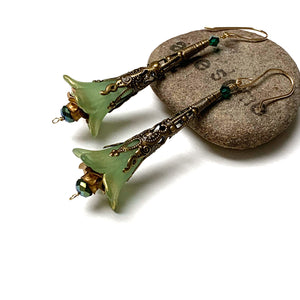 The Chain Gang!
Lustrous, precious metal chains... most are finished with a clasp.... sterling silver, gold-filled, rose gold-filled... delicate chains... medium to heavier chains up to our beautiful, 5mm french rope chains made in Italy... a variety of lengths starting at 16 inches. Contact me if you wish to swap out a chain on one of my necklaces for one that you see in this collection.
Shop the Chain Collection
You Rock!
Here is where you can find amazing gemstone beads, stones such as:
* Heart Stones (pocket and palm size).
* Stones and beads from my private collection.
* New - cabochons that I have taken through the various stages of lapidary work - saw, cut, grind, refine and final polish - to create amazing stones for you to set into your jewelry designs.
Shop the You Rock! Collection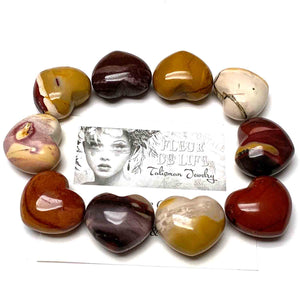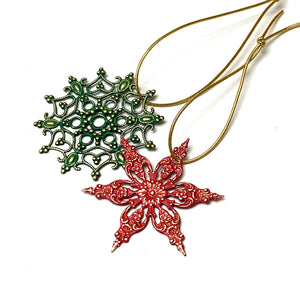 Fleur de Life Jewelry

Chesterland, Ohio USA
Shop 24 x 7 at our website